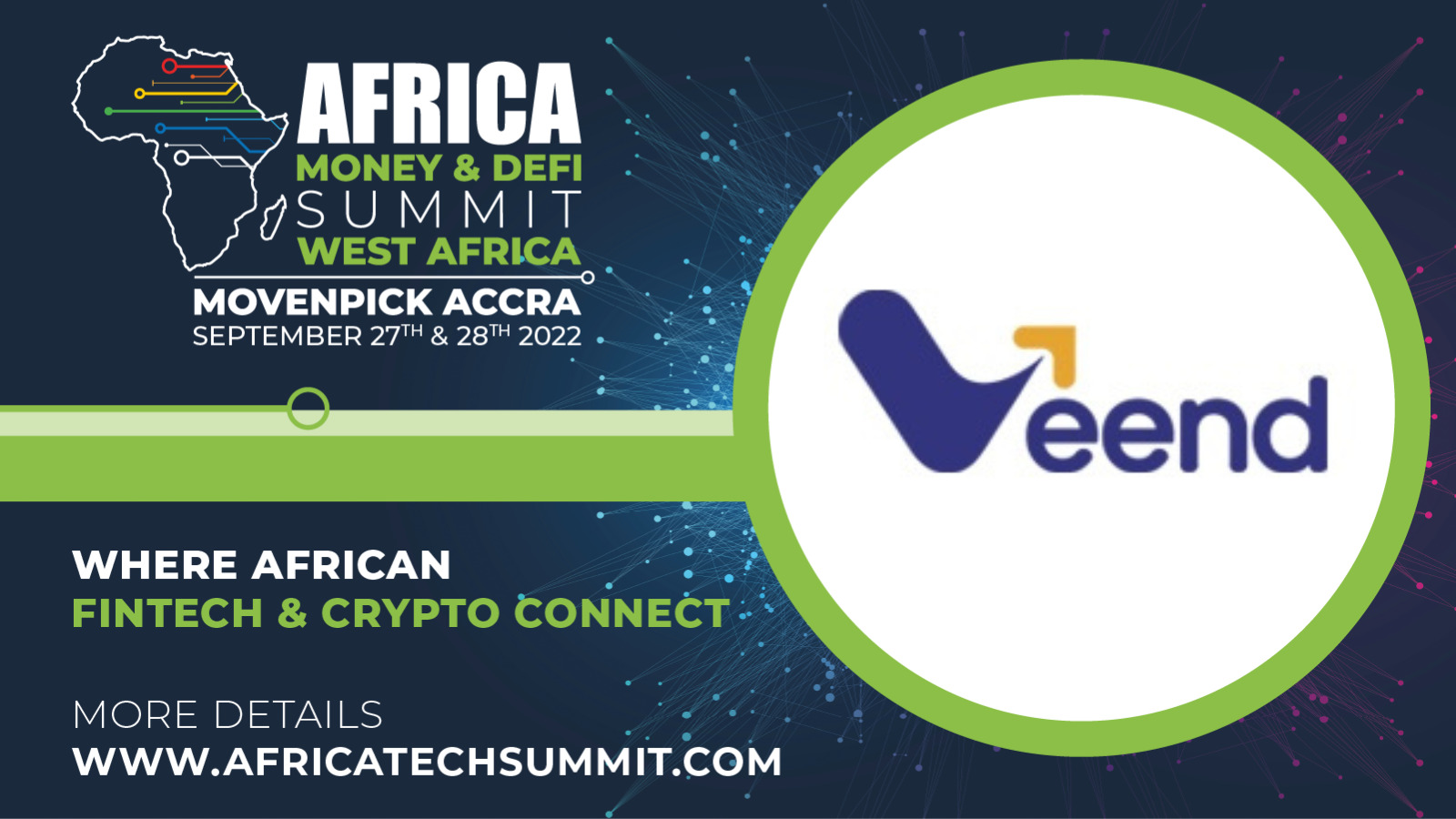 The idea that gave birth to VeendHQ was sparked while building automation problems for financial institutions. They realised that the biggest problem financial institutions encounter is the inability to collect loan repayments effectively. This significantly increases the risk of running a lending business.
Hence in 2021, they set out with their automation tools to provide a solution now known as VeendHQ. The goal is to provide financial infrastructure, embed credit in ecosystems, and facilitate debt capital.
To learn more about them, click here.
We look forward to hearing more from the Veend team at Africa Money and DeFi Summit later this month

The Africa Money & DeFi Summit will connect African fintech, payments & crypto leaders, global platforms and thought leaders on the new opportunities in Decentralized Finance (DeFi) in Accra Ghana on September 27th & 28th 2022. An array of keynotes, panels and breakout sessions will deliver key insights and offer opportunities to connect, network and do business across the African fintech and DeFi landscapes.  Register today