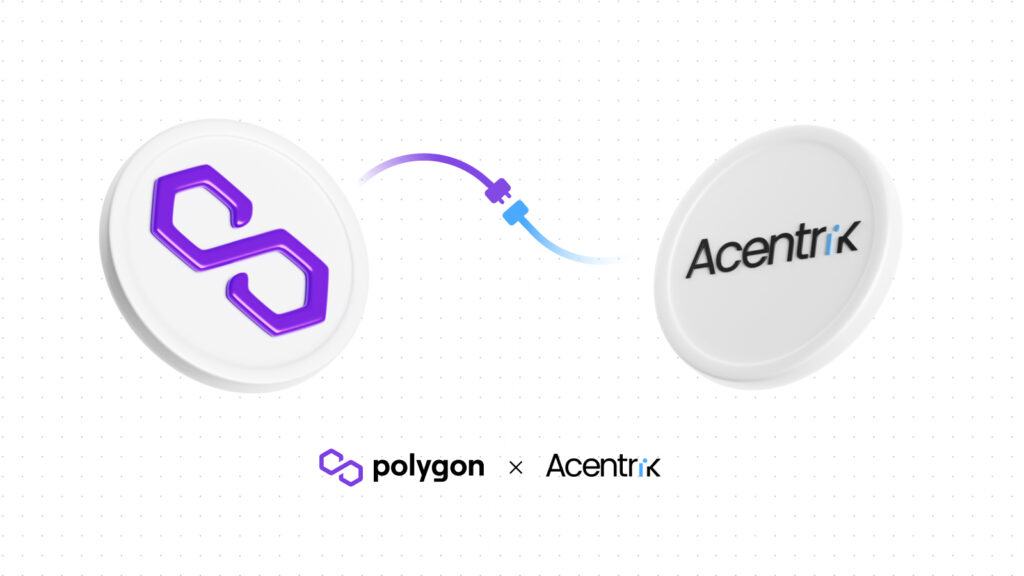 Acentrik, a strategic initiative by Mercedes-Benz, is now deployed on Polygon Mainnet as part of its enterprise release.
Powered by Blockchain Technology, Acentrik is a decentralized data marketplace developed by Mercedes-Benz, using Ocean Protocol technology – facilitating data sharing and monetization for enterprises across domains.
Through tokenization of data assets, secure access of data on the marketplace is made possible for various enterprises. Acentrik is positioned to be a horizontal technology for multiple industries, adding layers of benefits in the aspect of data transformation.
Data sovereignty is the cornerstone for Acentrik – data is kept in the data providers' chosen environment, with consumers connecting directly to the data source.
By deploying on the Polygon PoS as the 1st chain, Acentrik ensures transactions on blockchain are performed with significantly low gas fees, translating this cost benefit to users as they harness the value of their enterprise data.
Now in its Enterprise Release, Acentrik is ready for enterprises to onboard to the platform – with new features available in its latest version. Get started in your data monetization journey here, or simply connect with the team for more collaboration and involvement opportunities.
The Polygon ecosystem is home to over 19,000 dApps and a large community of builders with strong support networks and tooling programs. Enterprises from Instagram and Stripe to Adobe and Flipkart are choosing Polygon's carbon-neutral network as their entry point to Web3. Projects on Polygon can also harness a suite of solutions that is similar to what Amazon Web Services offers Web2 developers — a tool for every possible use case and scaling at a click of a button.
Africa Money and DeFi Summit
The Africa Money & DeFi Summit will connect African fintech, payments & crypto leaders, global platforms and thought leaders on the new opportunities in Decentralized Finance (DeFi) in Accra Ghana on September 27th & 28th 2022. An array of keynotes, panels and breakout sessions will deliver key insights and offer opportunities to connect, network and do business across the African fintech and DeFi landscapes. Register today